Barnsley have confirmed that one its players, Bambo Diaby, has failed a drugs test. The 22-year-old could face a four year ban from football if he is found guilty of any wrongdoing.
Diaby has been ever-present for the Tykes this season, making 21 appearances for the Championship side and scoring one goal. He joined the club at the beginning of the season from Belgian side Lokeren, having previously had spells with Sampdoria and Girona. 
The Senegal-born defender is understood to have failed the test after Barnsley's defeat to Blackburn on November 23 and he has playing while the process continued, according to the ​Mirror. 
After being made aware of Diaby's test results, Tykes boss Herhard Struber called a team meeting last week to announce that the player would play no role in the Tykes' game against Bristol City on Sunday. The player is believed to have protested his innocence to his teammates and insisted that he would clear his name.
Positive drug tests are rare in football and cases often take significant time to reach a conclusion. The last footballer in England to test positive for drugs was former Southport defender Mike Phenix after results that showed evidence of cocaine use resulted in him receiving a four-year ban in May 2019 – the maximum sentence for doping.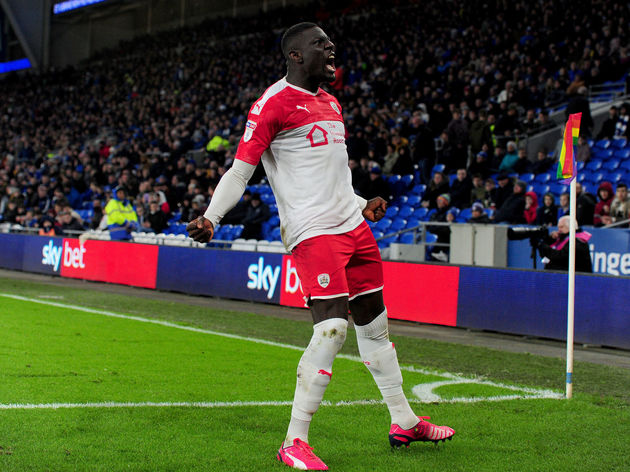 The Football Association works with UK Anti-Doping and drug testers regularly target players after games and at training grounds in out-of-competition tests. They operate under the World Anti-Doping Authority code which brought in the four-year ban in 2017 to try to crack down on drug cheats across all sports.
In July 2019 Crystal Palace centre-back Mamadou Sakho began suing the WADA after his wrongful 30-day suspension for testing positive for a prohibited fat-burning drug cost him a place in the 2016 Europa League final.
source: 90min.com