PSG x Jordan has been one of the most successful collaborations in the history of sport and fashion/hype-train seems to show no signs of slowing down. So it was just a matter of time until PSG x Jordan turned their attention to PSG Féminine.
With players Marie Antoinette Katoto and Grace Geyoroin in attendance, a brand new women's specific collection was previewed at a special event at the incredible Galeries Lafayette, Champs-Elysées.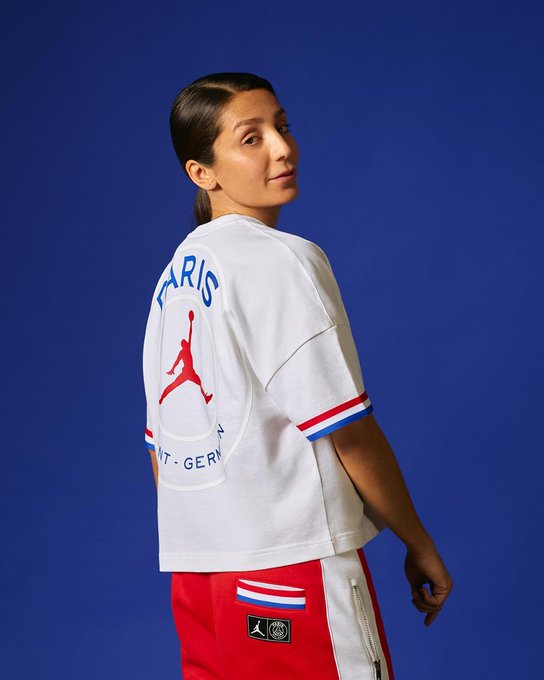 The collection stays true to its roots and sees hoodies, sweat pants, tees and other accessories included in a classic white presentation, with blue and red accents throughout, obviously.
The full collection goes on sale on February 29th, so make sure to put some of that pay packet to the side. This is worth your hard-earned cash.
Source: 90min.com