The Annual Kwahu Easter Festival and all activities associated with it have been officially cancelled.
The Kwahu Traditional Council. in a Press Release signed by its Registrar, Mr Samuel Tuffour, said the decision was in line with President Nana Akufo-Addo's directive on the current COVID-19 outbreak.
President Akufo-Addo in a televised address Sunday, March 15, banned social gatherings in the next four weeks as part of measures to prevent the spread of the novel coronavirus in the country.
Ghana on Sunday announced four more cases of the coronavirus (COVID-19) bringing the total number of confirmed cases in the country to six.
"All public engagements by Nananom within the Kwahu Traditional Council are cancelled. Akwasidae should be celebrated with minimal contacts and restricted to indoor traditional ceremonies," the statement indicated.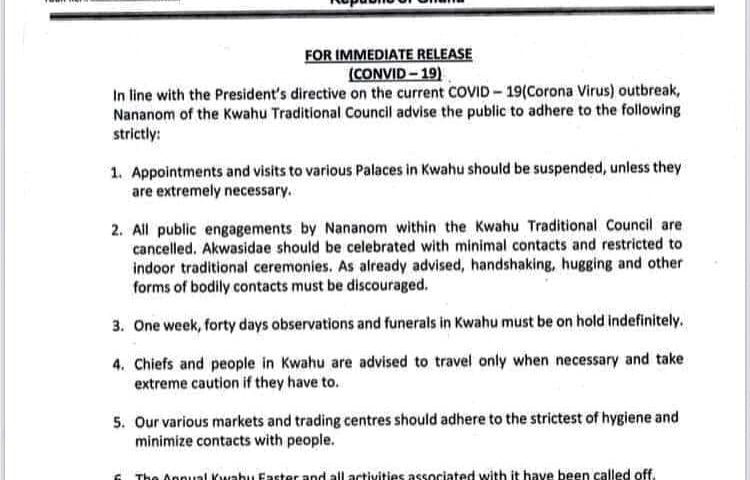 source:graphic.com.gh