After a tumultuous couple of years, things finally look to be coming together at PSG for Neymar.
His move from ​Barcelona in 2017 was designed to set him apart from Lionel Messi and Luis Suarez as a Ballon d'Or contender in his own right, but it hasn't quite played out that way.​
Issues with injuries, discipline, and an apparent persistent desire to return to Catalonia – as well as his ​sister's birthday parties – have prohibited his development, but important goals in each leg of the Champions League quarter-finals to ​send Borussia Dortmund packing served as a reminder of just how good a player he can be. 
And if he is to leave Paris this summer, then it won't be for a want of trying from his current suitors. French outlet ​le10sport report that the Parisians have been trying to tie him down long-term since 'October or November', having offered him an extension on his current terms back then – but they are yet to hear a response from the Brazilian.Neymar1SuarezWho is taller?
NeymarSuarez
Catalan-based outlet ​SPORT speculate that his decision on whether to sign will hinge on success in the ​Champions League. The French champions have never gone beyond the quarter-finals of the tournament, but will have the chance to do so if and when the season resumes, having seen off Dortmund in the last 16. 
Should they be able to overcome their tormenting hoodoo and finally go all the way in Europe – which has been the goal of their Qatari owners since day one, and the motivation behind the signing of Neymar in the first place – then it's possible he would consider staying.
— Barcelona's idea is to negotiate with PSG for Neymar. If they don't reach an agreement with PSG, Barça will activate Plan B which is by FIFA. [@moillorens]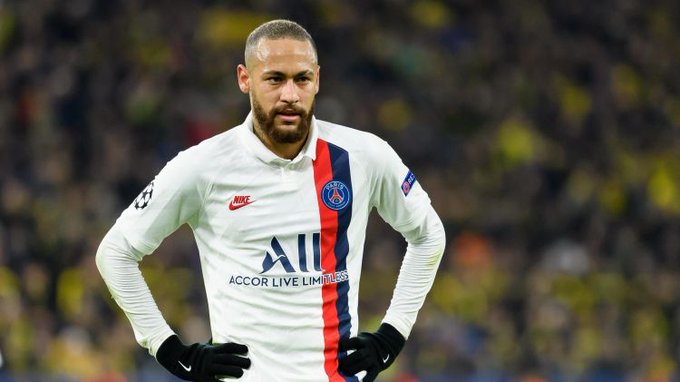 But unless he has European glory to celebrate, or is convinced that could come in the foreseeable future, it's difficult to imagine him extending his current terms, which run until 2022.
Both Barça and Real Madrid have been linked, and if indeed he doesn't sign, it's likely PSG would consider selling up as he enters the final two years of his contract.
Source: 90min.com