Apple's iPhone SE may have launched recently (and could well be the most important iPhone that Apple sells in 2020) but for many in the geekerati their eyes will be looking towards September and the launch of the iPhone 12 family.
And their eyes will end up looking at something like this.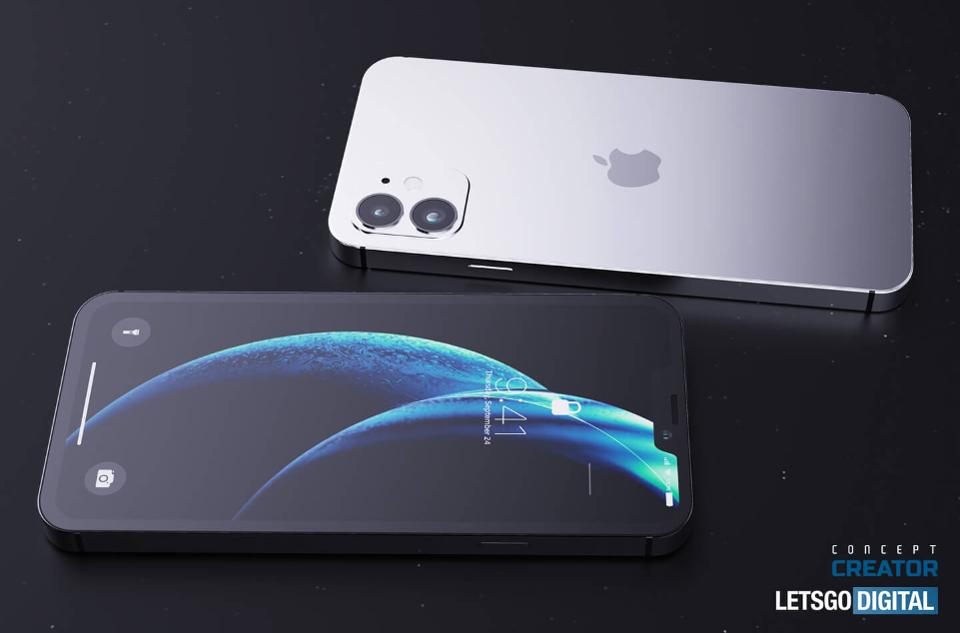 Taking on board the recent leaks, specs, and information around Apple's next flagship iOS handsets, the teams at Let's Go Digital and Concept Creator have put together our clearest look at the unreleased smartphone yet:
"All new smartphones will be powered by the new A14 Bionic processor, which is a 5 nanometer chip. Apple will also equip the entire series with an OLED display for the first time. The 120 Hertz ProMotion refresh rate will probably be found exclusively on the Pro models.
"The regular models will have a dual camera on the back, with the two Pro variants, 3 cameras and a LiDAR scanner will be integrated. The LiDAR scanner allows for depth measurements and was first introduced with the Apple iPad Pro 2020 , which was announced in March this year."
The return to the square design first seen in the iPhone 4 is clearly on show. This will be the biggest visual departure from the current design. Thanks to the more efficient use of interval volume, the 'square' design should allow for a slightly thinner design due to economies of space. It will also act as a fashion statement – if there's a new and obviously different iPhone on sale, the influencers of the world will need to be seen with it.
You can also seen the twin-lens camera that the model will come with. While the pro models are expected to move up to three lenses and potential support a LIDAR scanner to help map the scene being captured, the dual lens in this iPhone 12 model will help differentiate it from the single lensed iPhone SE.
Speaking of the iPhone SE, the larger 5.4 inch screen of the iPhone 12 compared to the 4.7 inch screen of the new iPhone SE doesn't mean the base iPhone 12 is larger. Thanks to the much smaller bezels, the larger screened device is expected to be a few millimeters shorter and narrower.
Apple will be outfitting all of the iPhone 12 models with 5G. It's worth noting that although , the lower specced non Pro models, such as this iPhone 12 and presumptively named iPhone 12 Max, are only expected to support mid-band 5G (the sub 6 Ghz range). if you are looking for 5 millimeter wave support you'll need to go for the higher tier iPhones.
Apple's traditional launch date for new iPhones is the second week of September. Tim Cook and his team are still expected to make that date, but the ongoing impact of the coronavirus pandemic may push back the date when the handsets go on sale in large volumes to the public.
source: Forbes.com