No politician should be "agitating for ex-gratia arrears at this traumatic time", the Member of Parliament for North Tongu, Mr Samuel Okudzeto Ablakwa has said.
According to the lawmaker, "The ex gratia agenda should be immediately aborted and priority given to the masses who are losing jobs and livelihoods to COVID-19."
Mr Ablakwa made the comment in a Facebook post and commended Auditor-General Daniel Domelevo for rejecting the payment request, describing him as "God sent and a true patriot".
Mr Domelevo rejected a request by Chief of Staff Frema Osei Opare for an audit verification of some 200 former MPs as part of processes to pay them some GHS29.7 million in salary arrears.
A group of ex-MPs calling themselves Forum for Former Members of Parliament had petitioned the Presidency to that end.
However, the A-G, in his response to the Chief of Staff, said, among other things that: "Apart from the fact that the claim from the FFMP is invalid because the CHC report for 2005 to 2009 was rejected, it may also amount to an abuse of power or conflict of interest to make additional payment (20% salary increase per annum for four years) to former Members of Parliament (covering a period of 10 to 14 years ago) especially when some of them are now the executive".
Read the A-G's full response below: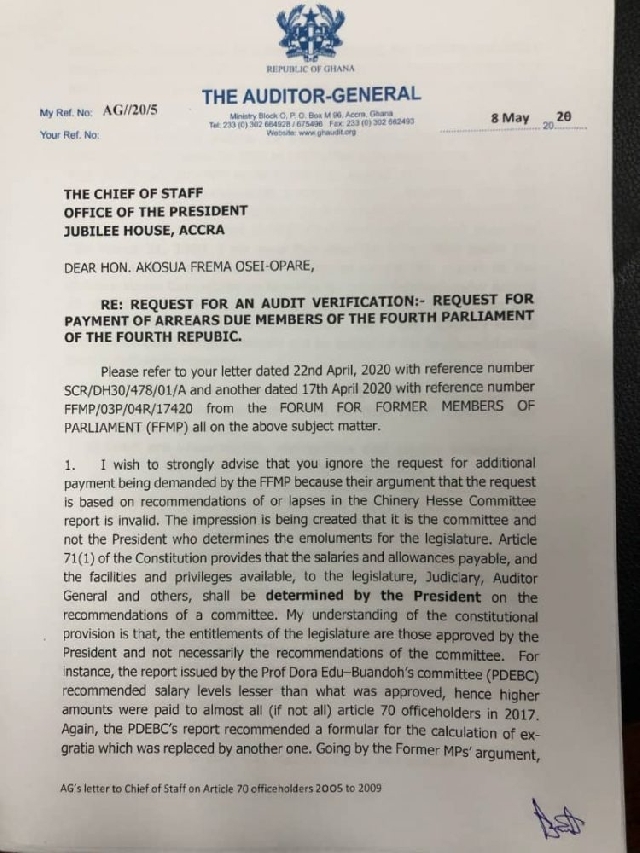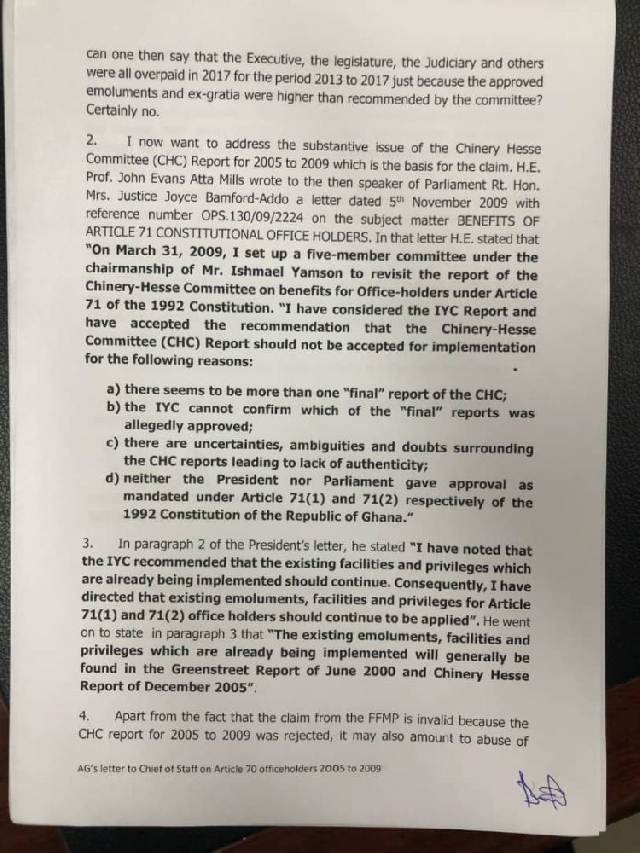 Source: classfmonline.com