An overnight heavy rain in parts of Accra Tuesday, has left in its trail scenes of devastation particularly at Adabraka in the Klottey Korley constituency.
A young man identified as Kojo Antwi, aka Apea, a mechanic has reportedly died from electrocution as flood waters gushed into homes and swept off vehicles.
At the Odorna suburb, home to a sprawling network of garages, hundreds of vehicles were submerged under water, a too familiar spectacle for residents and patrons of these garages who say it is an annual cost they pay.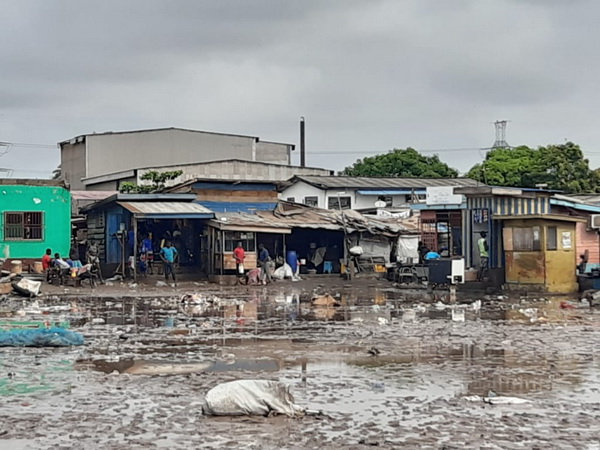 Officials have been traversing the floods since midnight, some shocked that recent efforts to preempt the annual ritual have proven too little.
As at 8am, residents were still busily scooping water out of their homes and rooms, while the streets were littered with debris and the drains heavily silted.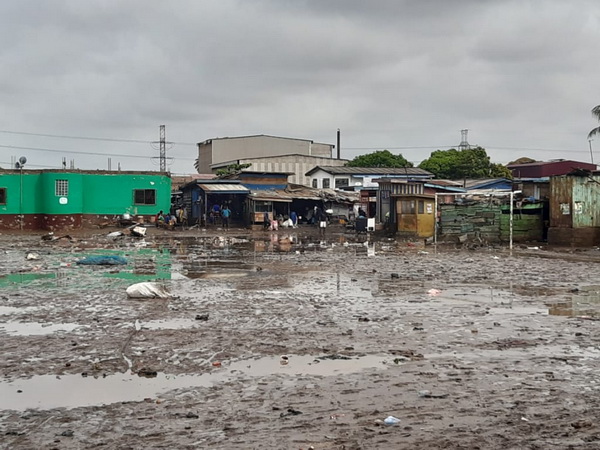 A team of soldiers from the 48 Engineers Regiment of the Ghana Armed Forces, officials of the National Disaster Management Organisation, metropolitan, municipal and local assembly officials as well as the Member of Parliament, Dr. Zanetor Rawlings were all in the vicinity interacting with residents and suggesting remedies.
Untimely death
The late Kojo Antwi was alleged to have suffered the ill fate when he attempted to salvage a television set from the room of a policeman, a co-tenant who away at work.
Eyewitnesses said an extension power cable that lay in the room and to which the TV was connected, was wet from flood water and may have electrocuted him as it was live.
The residents claimed they had tried in vain alerting the Electricity Company of Ghana to put out the lights to prevent possible electrocution, however, the response came too late.
Source: graphic.com.gh