President Nana Addo Dankwa Akufo-Addo has appointed a 15-member transitional team following his electoral victory, as announced by the Electoral Commission in the just-ended 7 December polls.
This is in accordance with the Presidential (Transition) Act, 2012, (Act 845), which says within 24 hours of the declaration of results of the presidential election by the Electoral Commission, the president shall constitute the membership of a transition team.
Section (13) of the Act stipulates that "where the incumbent President is re-elected for a second term, the president shall designate members of the transitional team".
Below are members of the team: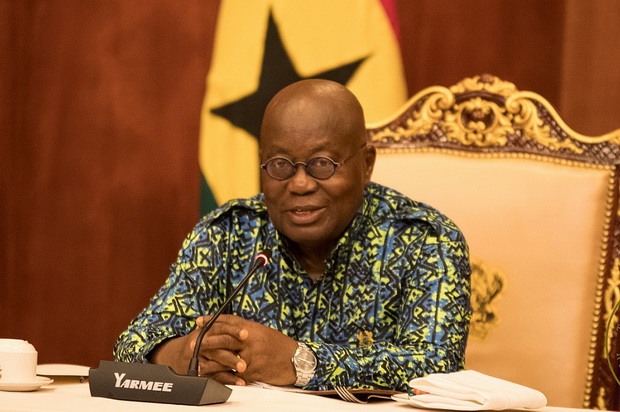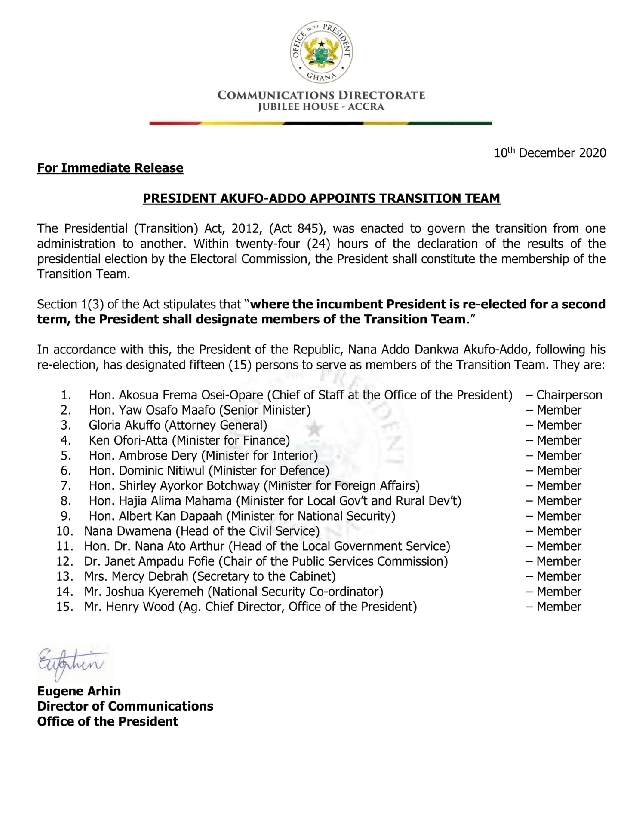 Source: classfmonline.com