Popular Nollywood actor and director Ugezu. J. Ugezu has aimed subtle shots at Christians who have literally been held captive by religion and its associated buffoonery. 
In an Instagram post, the astute filmmaker advised his followers to seek medical help and not holy water or anointed handkerchief when they are sick.
Ugezu reminded them that if all these paraphernalia that are sold to them wield power, the cleric who sells them wouldn't die young (we are sure he had TB Joshua in mind when was saying this).
Here's what he wrote;
"A quick one for those still with their senses. When you are sick, seek medical help. If holy water, oil or anointed handkerchief can heal the sick, the clergy who anointed and sold them to you would not have died young. One Love! @ugezujugezu writes".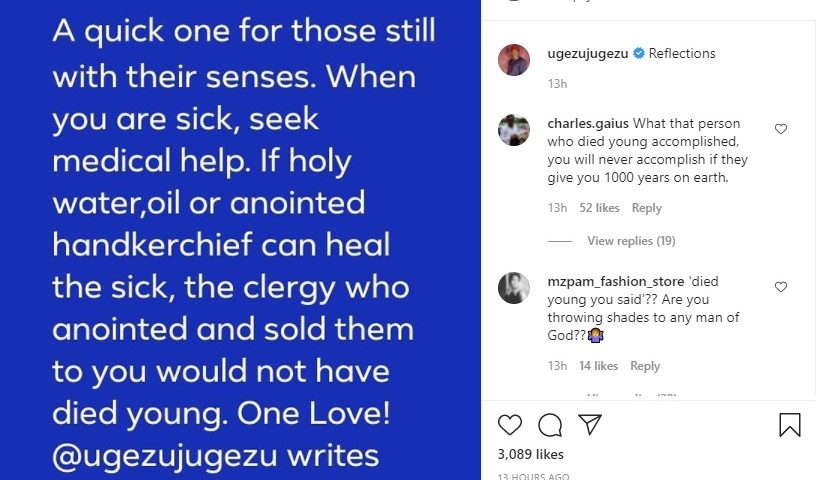 source: ghbase.com