The new release date for 'No Pressure' Album is slated for 30th July 2021. Sarkodie sincerely apologises for the delay and promises a new song release this Friday.
Sarkodie has officially announced the delay in his much-anticipated album release on Twitter. According to the 'No Fugazy' rapper, minor challenges with sample delivery has caused the project to halted temporarily.
Sarkodie posted a picture of the official statement. He wrote, "Been very difficult to break this news but very necessary. I love the energy SarkNation. Can't thank you enough. Please let's keep the same till then … New music Friday though. And we still turning up in Kumasi this weekend."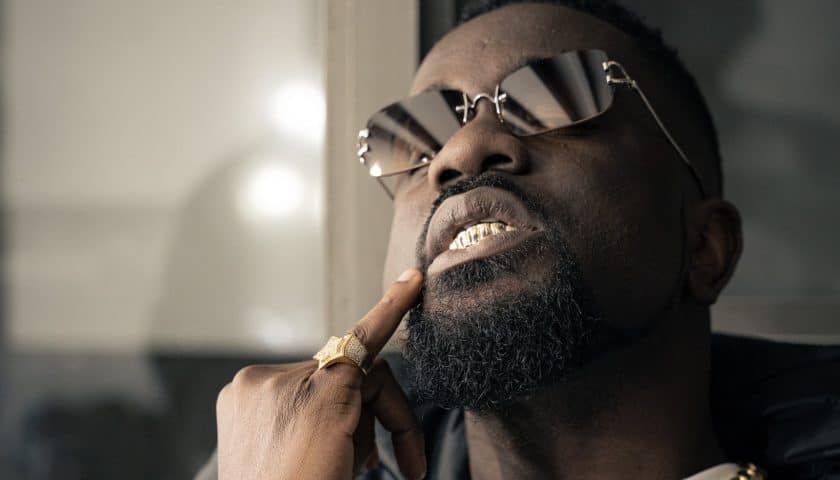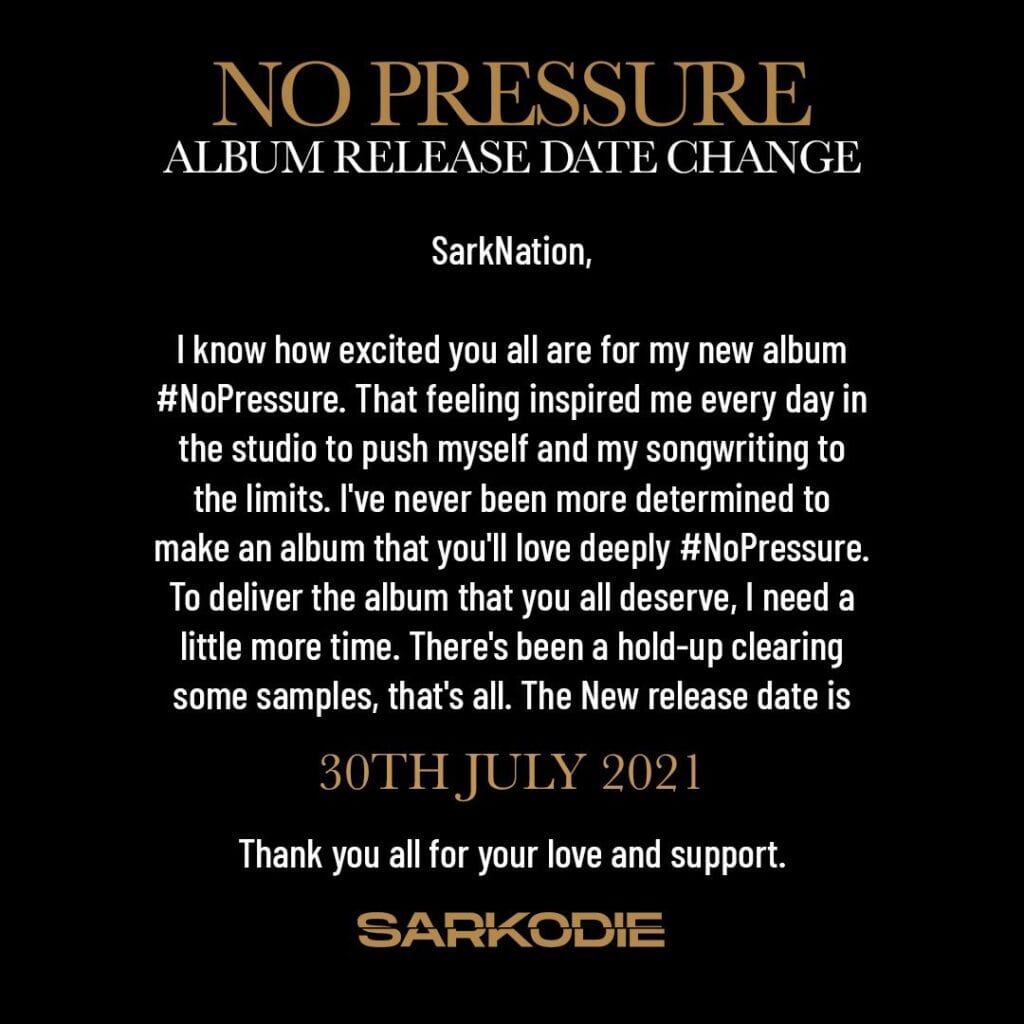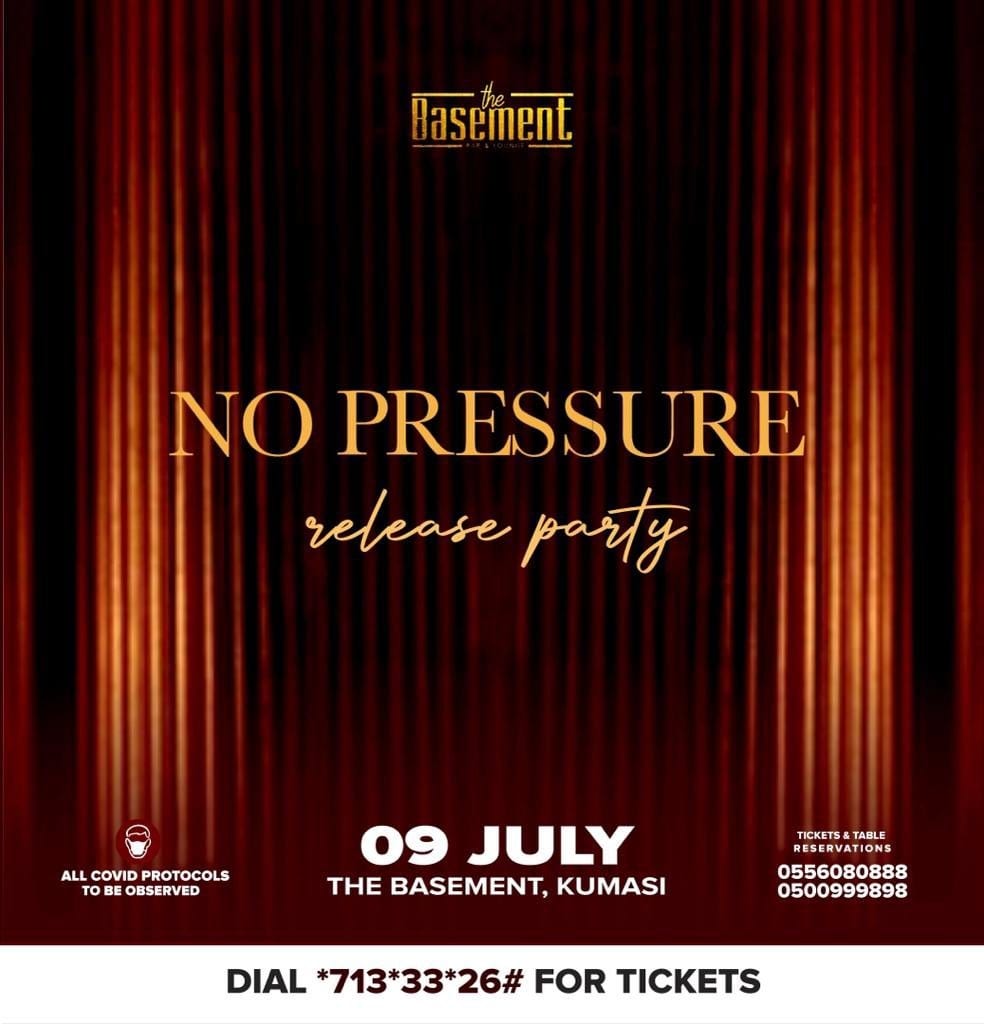 He assured his fans of a new release date and song on Friday. And as usual, we expect nothing less judging by the 'Coachella' and 'No Fugazy' standards.
3news.com|Ghana