At least 36 people have been killed after a passenger train and freight train collided in Greece, in one of the country's worst rail accidents.
'We couldn't see anything but flames and smoke' – survivor
An accident survivor who was in the fifth carriage of the passenger train was interviewed by the BBC's Live With Lucy Hockings show.
Giannis Antonoglou claims that despite ending up at a 45-degree angle and appearing to be poised to tip, this was the first of the compartments not to totally derrail. The carriage's doors opened ten minutes after the collision, allowing him to exit.
Giannis says, "We could only see flames and smoke.
"Many were yelling and in a panic; some thought they were going to die."
He claims that ambulances and other rescue personnel didn't arrive "for at least an hour" after he and a small group of other survivors tried to aid some of the injured.
According to Giannis, the majority of passengers on the train were young.
I'm clearly still in shock, but happily I'm perfectly unharmed, so there's nothing to be upset about.
He reports that a friend who was in the same carriage as him is likewise unharmed, but he is concerned for a friend who was in the carriage up front.
'We mourn with our Greek friends' – more reaction from European leaders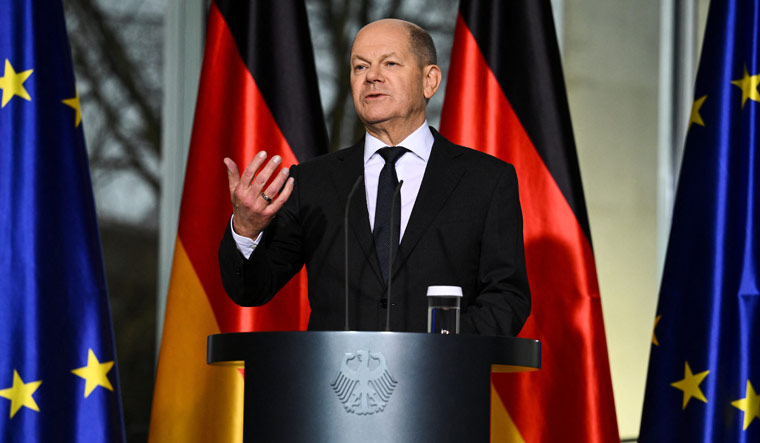 Olaf Scholz, the chancellor of Germany, is among those expressing sympathy for the victims of the train accident.
"We express our sorrow alongside our Greek friends, and our thoughts are with the victims' families. In this trying time, we wish you immense strength," he stated on Twitter. A similar statement was delivered by the prime minister of Italy.
Giorgia Meloni said, "The Italian government extends condolences to the dead' families and hopes a rapid recovery to all the injured.
Source: BBC News