According to a statement issued by the executives of NPP in the Abuakwa South constituency in the Eastern Region, the claims made in the controversial report of the Inter-Ministerial Committee on Illegal Mining (IMCIM) that galamsey was taking place inside a garden in the house of President Nana Akufo-Addo at Kyebi are false.
The statement denies that any anonymous Youth Organiser of the NPP at Kyebi had engaged in illegal mining in an area close to the president's house.
The statement argues that the location of the president's Kyebi residence makes it impossible for any illegal mining operation to take place even close to it, and that the president does not have a garden in his Kyebi residence.
The statement calls on well-meaning media houses to come to the president's residence in Kyebi to check and double-check the facts on the ground and compare them with the allegations contained in the report.
Read the statement below.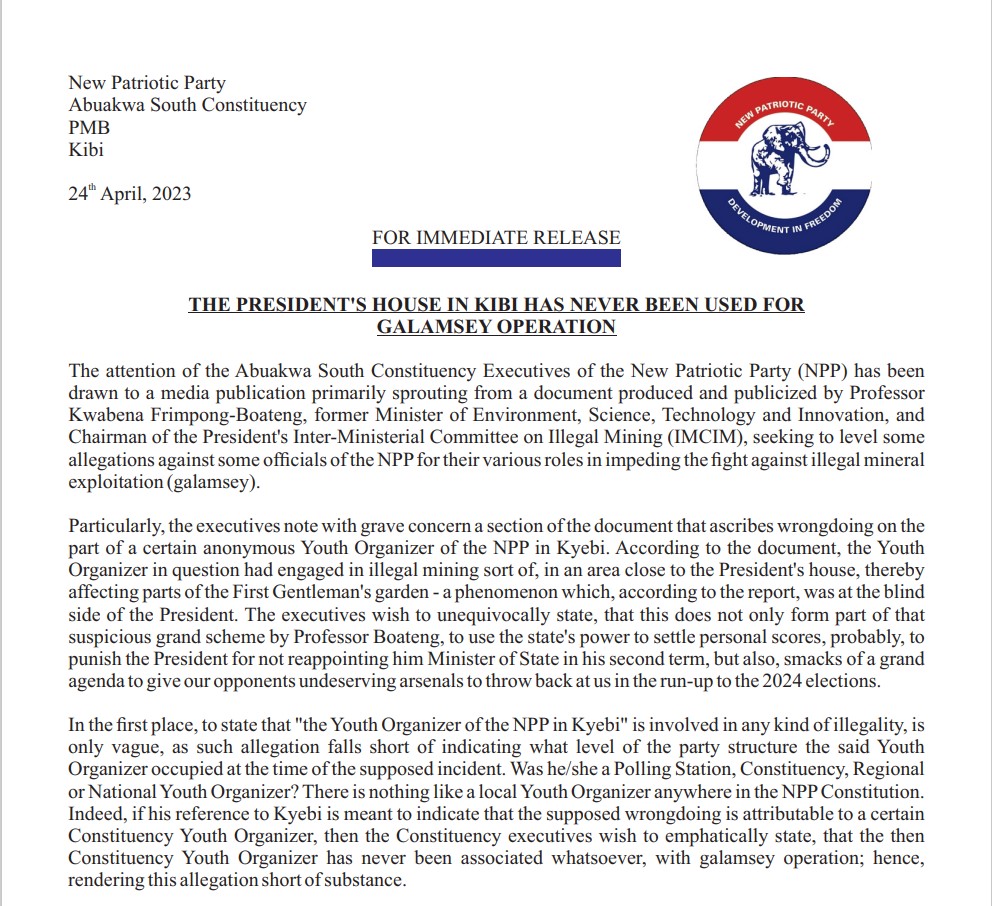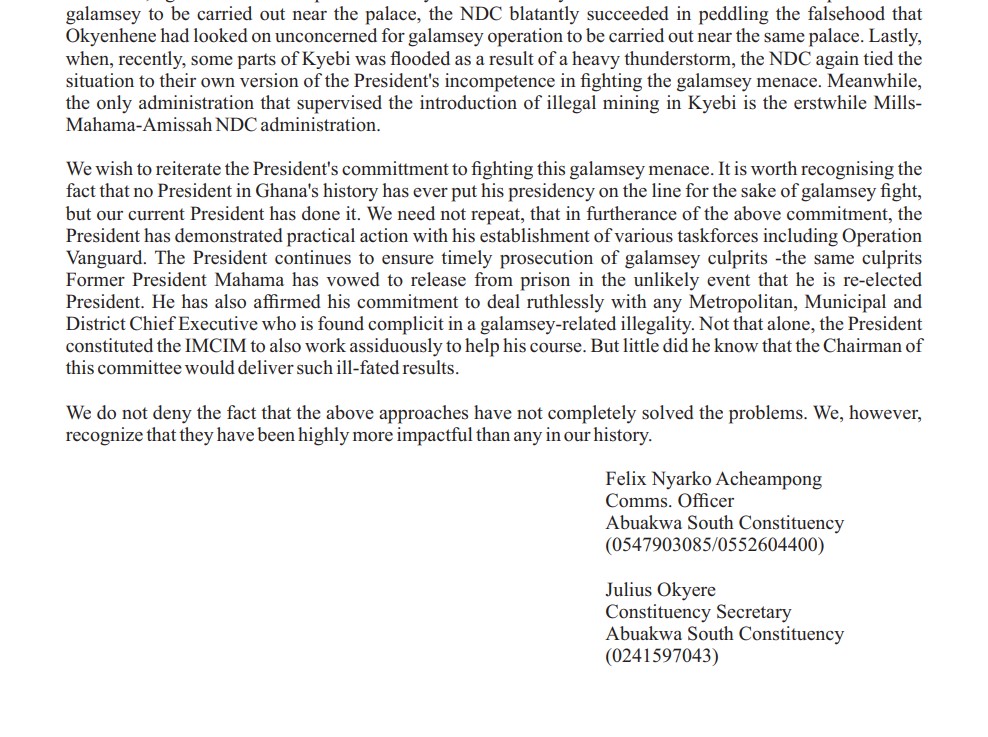 Source: AdomOnline