Drake, an award-winning musician, has revealed that his father, Dennis Graham, is of 80% African descent, with Ghana being one of his ancestral countries.
The rapper shared a snapshot of his father's DNA test results, which were conducted on Ancestry.com, on his Instagram story. The test results indicated that Drake's father has a diverse ethnic background, including ancestry from Nigeria, Cameroon, Ivory Coast, Mali, Benin, and Togo.
Nigeria was the country with the highest percentage at 30%, followed by Cameroon, Congo, and other Western countries at 28%, with Ghana and Ivory Coast sharing 11%, Mali at 7%, and Benin and Togo at 4%.
Drake appeared to be excited by the news, asking in his Instagram post whether this meant he was finally a "Naija man," a colloquial term for a Nigerian.
Like many Westerners, Drake's ancestry has now been traced back to West Africa.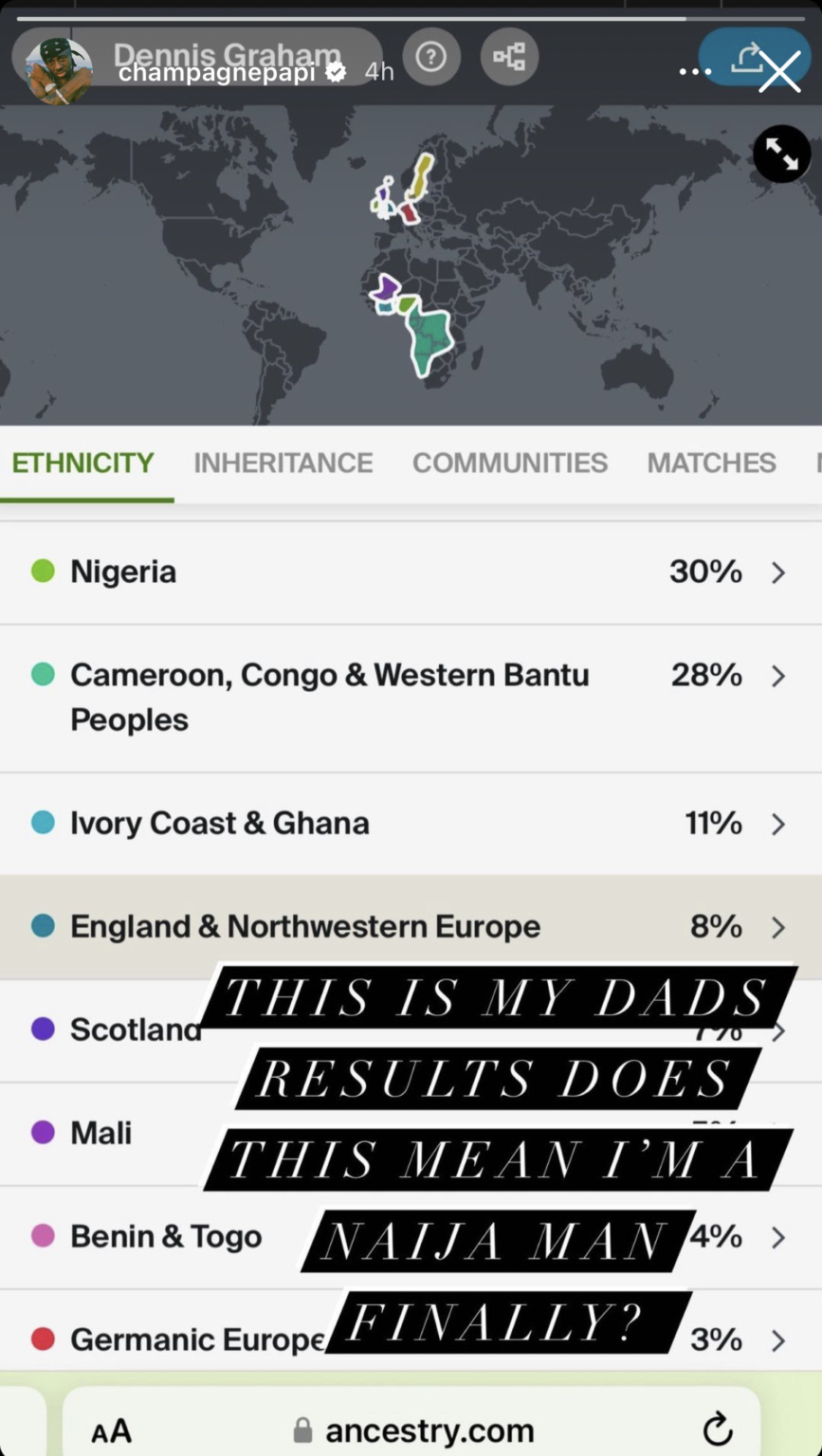 Source: AdomOnline