Following the content filled interview between Abena Serwaa Frimpong popularly known as Shugatiti, one of Ghana's finest video vixens, nudist and influencers and Zion Felix, Pulse News made a daring post that is currently setting the internet ablaze.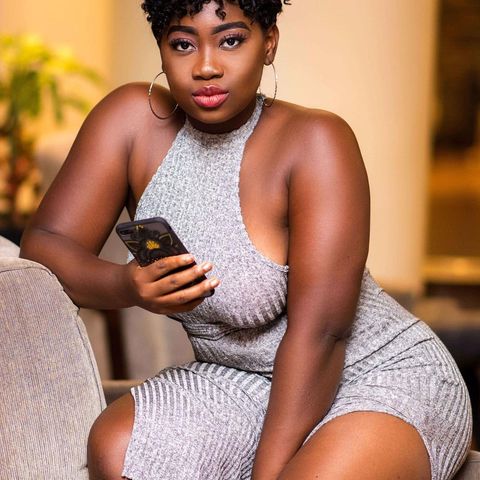 Following comments from Shugatiti like:
"You can't satisfy me, I have never cum in my life, I don't get orgasm. I asked my doctor, and he said it was normal because not all women will get orgasm.
"So for me, I don't get orgasm; so pleasing me is out, you just have to match up with the energy till we get tired.
"I enjoy having sex; I get so wet; I enjoy the penetration and how things are moving in and out. I also enjoy long hours, like the whole day. Me, I don't get tired.
The honest truth is that all the people I have made out with match up with my energy," she said
Pulse News after posting with the daring caption, "No man can satisfy me, I dont get orgasm." – Shugatiti reveals , the well known adult movie actor, King Nasir took to twitter to throw a challenge that most people seem to be really looking forward to.
He wrote; "I can help her have an orgasm". and I know you have already guessed where the conversation went.
'Don't try and die oo' she replied and this has been brewing for quite sometime now. A poll by King Nasir to find out who wins their battle has actually gone in his favor as at the time of this post.
Who knows where this is headed? But we will surely keep you posted.