The management of Mona Faiz Montrage, popularly known as Mona 4Reall in the entertainment industry, has pleaded with the public to refute claims that the Ghanaian socialite and performer has been found guilty and sentenced to ten years in prison in the United States of America.
Management claimed in a letter that all of the reported claims about Mona 4real making the rounds on blogs online are untrue.
"The articles doing the rounds on the internet and news portals of Mona Faiz Montrage's conviction and 10-year prison term and the ongoing incarceration of her daughter; a juvenile, by the US authorities are fictitious."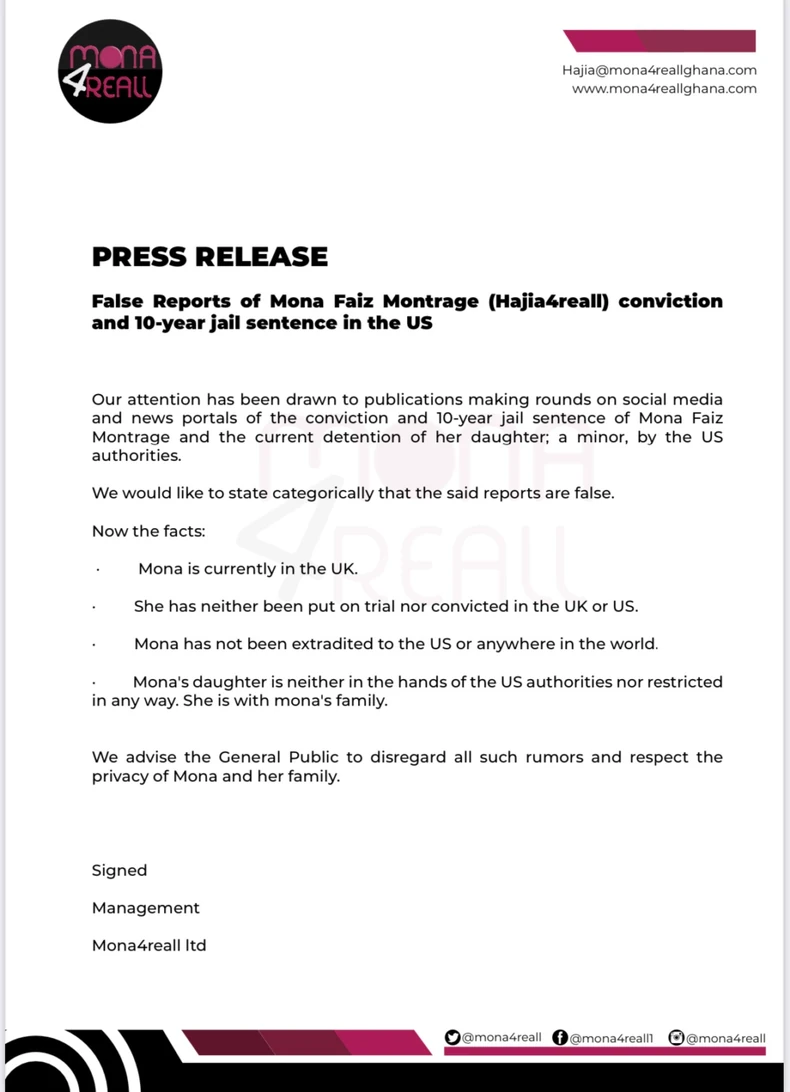 The socialite has not been tried or found guilty anywhere in the globe, according to the statement, which is why the public has been urged to "disregard all such reports and respect the privacy of Mona and her family."
Mona 4Reall was reportedly detained by security agents in the United Kingdom for an unspecified infraction, according to some news tabloids.
On November 10, 2022, a team from the UK Police and Interpol are thought to have detained her at Heathrow Airport.
Following her performance at the 2022 Ghana Music Awards UK, Mona and her crew spent roughly two weeks in the UK.
Source: Pulse.com,gh