Bola Ahmed Tinubu, the winner of last month's presidential election in Nigeria, has accused the leading rival of "staging a theatre of the absurd" after he led supporters in a demonstration against the results.
On March 6, thousands of opposition supporters, headed by Atiku Abubakar, the second-place finisher in the presidential election held on February 25, demonstrated outside the office of the electoral commission in Abuja, blocking the entrance and calling for a new poll.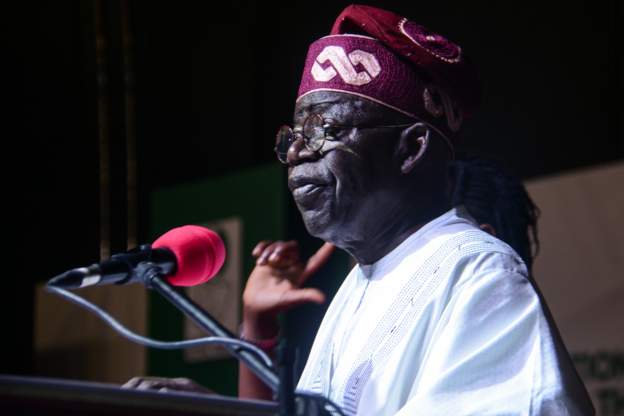 In response to the demonstrations, Mr. Tinubu's media and publicity director, Bayo Onanuga, issued a statement in which he said that "what Alhaji Atiku and his motley throng put on exhibit today was a new low from the perennial election loser," according to the nation's Vanguard newspaper.
"With Atiku staging a play of the absurd, we struggle to understand how a march to [the electoral commission] by a small crowd can give any victory window for him and his divided PDP [Peoples Democratic Party]," he said
Former vice president and sixth-time presidential candidate Mr. Abubakar has pledged to fight Tinubu's victory in court, claiming cheating and voter intimidation.
According to the electoral commission, Mr. Tinubu received 37% of the vote to win the election.
Source: BBC Africa