Solomon Nkansah, a former national communications officer for the National Democratic Congress (NDC), the major opposition party, has said that John Mahama was an issue for the party.
He claims that the former president of the NDC, who guided the party to two straight electoral losses in the 2016 and 2020 elections, has not drawn any lessons from the defeat and is continuing down the same path, which will ultimately lead to another loss for the party in the upcoming 2024 election.
During the Ghana Kasa program on Kasapa 102.5FM/Agoo TV on Wednesday, Solomon Nkansah accused Mr. Mahama of taking the NDC party for granted and tasked the former leader to explain his intentions for the party to the members.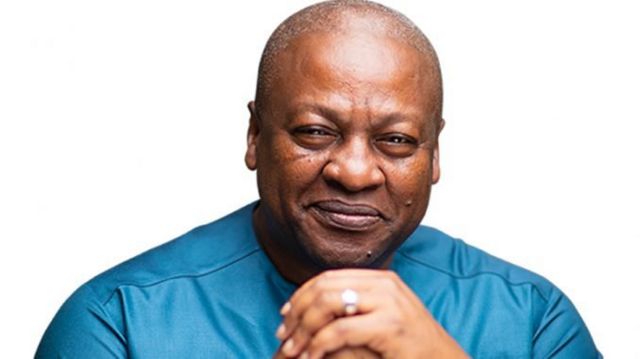 "Mr. Mahama has not changed; he has assumed the party's membership and the party's decision to elect him as its flagbearer at any costs. Who said that to him? When he had the chance to address party members during the beginning of his campaign last week, he did so to a mere 1% of them while speaking to Ghanaians to 99%. He didn't have a message for NDC members, therefore it was a diversion.
Said him: "The party would need to put in a lot of effort if John Mahama is chosen as the flagbearer in order to win the 2024 election. This is due to the lack of optimism and confidence among the NDC's base supporters on their futures should the party come to power in 2024.
"Mahama doesn't have any plans to establish a powerful NDC party; as a result, he is unable to speak out for fear that we would hold him accountable if he does. Branch and constituency leaders shouldn't support a candidate who doesn't outline his objectives for expanding the party in front of them."
At Ho, the capital of the Volta Regional, former president John Mahama started his campaign to be the NDC's candidate for the 2024 elections.
Source: Ghana Web