The GGSA stated that the tremor that was noticed about 09.49am on Friday, March 10, 2023, was a mild one and did not do any harm.
"These are natural occurrences and therefore difficult to predict. The Authority is committed to continuously monitoring these events and informing the public appropriately to ensure public safety and minimize risk. Education and sensitization of the public on awareness and response during earth tremors is important and currently being undertaken by the Authority. The public is urged to remain calm and go about their normal activities," the Authority said in a statement.
According to a statement from the Ghana Geological Survey Authority (GGSA) Agency, the earth tremor had a Richter scale value of 2.8
"The tremor was slightly felt in High Street, Ridge and some parts of Accra Central," the Authority disclosed.
In a press release signed by Isaac Kuuwan Mwinbelle, the Authority stated that it will raise public knowledge of earth earthquakes and how to react to them.
In the late hours of the night of December 17, 2022, Ghana last felt an earth tremor.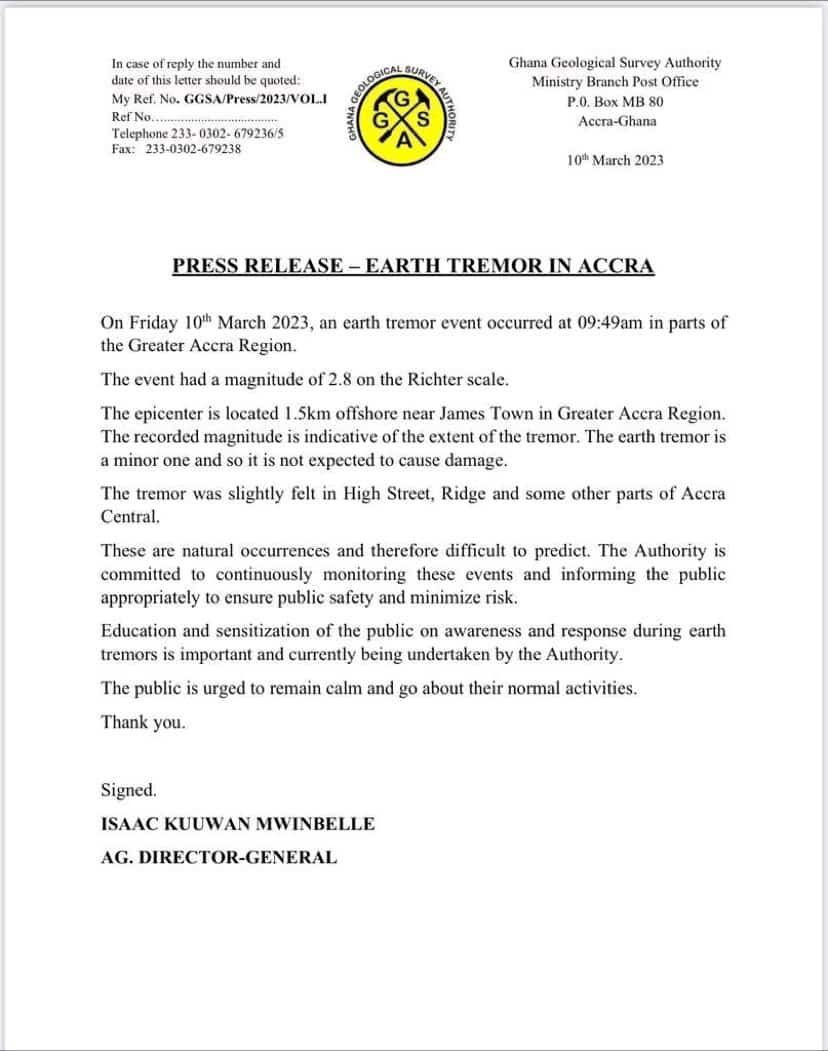 Source: PulseGh