John Mahama, the former President of Ghana, has been elected as the flagbearer of the opposition National Democratic Congress (NDC). In the party's presidential primary held on May 13, 2023, Mahama secured a landslide victory, receiving 98.90 percent of the total votes cast.
Mahama obtained 297,603 votes, while his contender, Kojo Bonsu, received 3,181 votes, representing 1.1 percent of the total votes. The declaration of the results was made by Dr. Serebour Quaicoe, the Director of Electoral Services for the Electoral Commission (EC), on Sunday, May 14, 2023.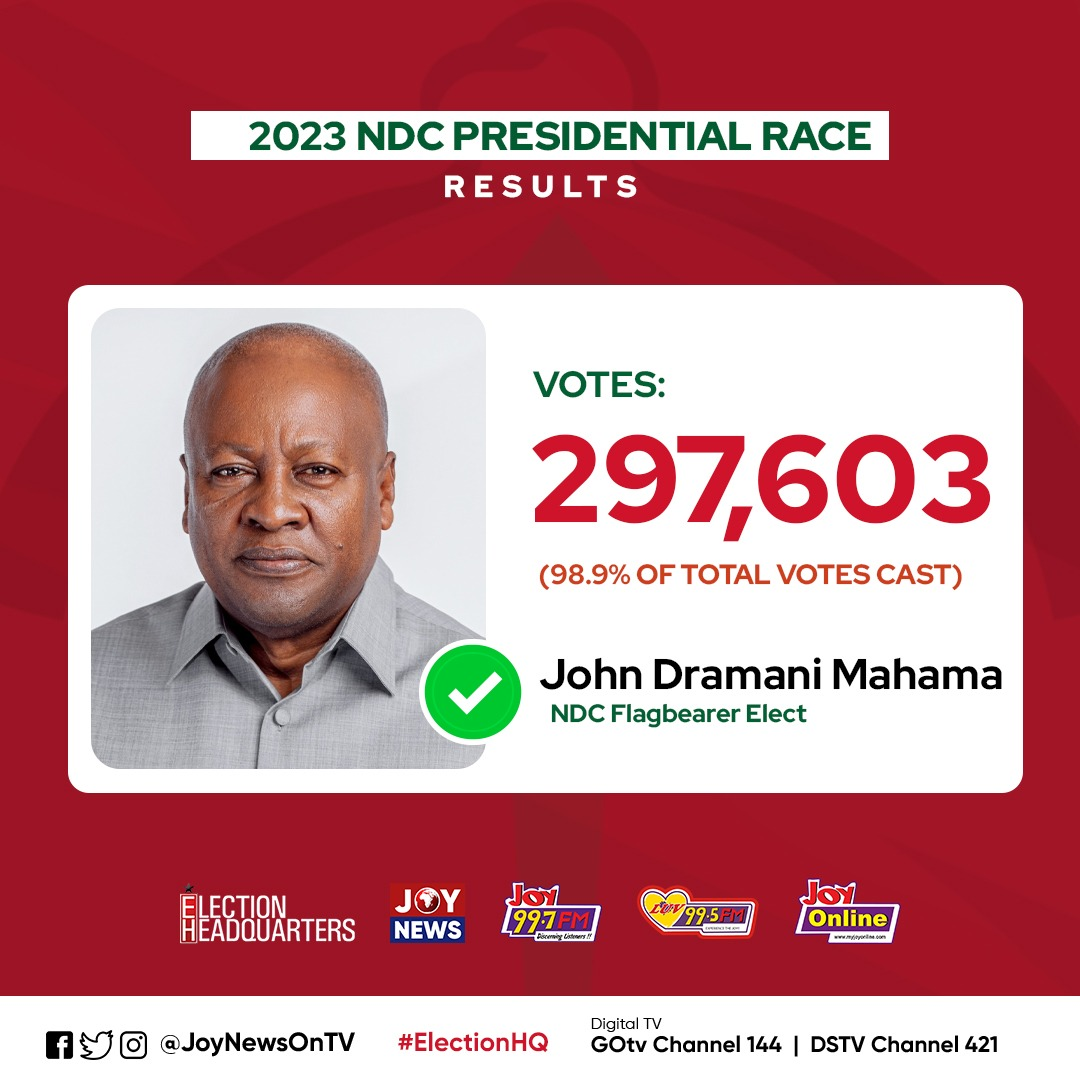 Mahama's political career includes serving as Vice President from January 2009 to July 2012. Following the death of President John Evans Atta Mills in July 2012, Mahama assumed the presidency according to the law. He went on to win the December 2012 election and served as President for one term, which lasted four years.
Although Mahama was unsuccessful in his re-election bids in 2016 and 2020, losing to Nana Addo Dankwa Akufo-Addo, he has remained an influential figure in Ghanaian politics. Apart from his political career, Mahama is known for his expertise in communication, history, and writing. Notably, he is the first Ghanaian head of state to be born after the country's independence.
Source: AdomOnline