Starting from Wednesday, May 17, 2023, users of public transportation in Ghana will experience a 10 percent reduction in fares.
This reduction is a result of the decrease in fuel prices, which has prompted road transport operators to adjust their fares accordingly. The reduction applies to shared taxis, intra-city (trotro), intercity (long distance), and haulage services.
The road transport operators announced the fare reduction in a statement on Monday night, stating that it aligns with the administrative arrangement on public transport fares.
The reduction takes into account the observed decrease in the price of petroleum products during this period.
The decline in petroleum product prices is attributed to the drop in the price of crude oil in the international market and the relative stability of the Ghana cedi.
It is anticipated that diesel and petrol will be sold at approximately GHS 12.30 and GHS 12.15 per liter, respectively, at fuel stations.
Commercial transport operators have been urged to comply with the new fares and display them prominently at their loading terminals.
The statement also calls for the cooperation of operators, commuters, and the general public to ensure the successful implementation of the new fares.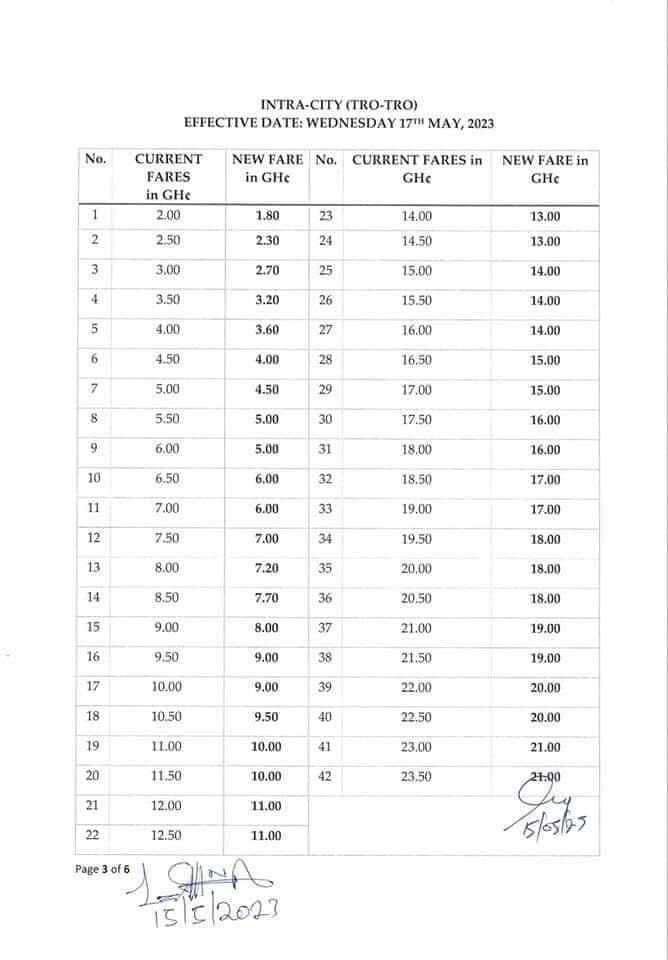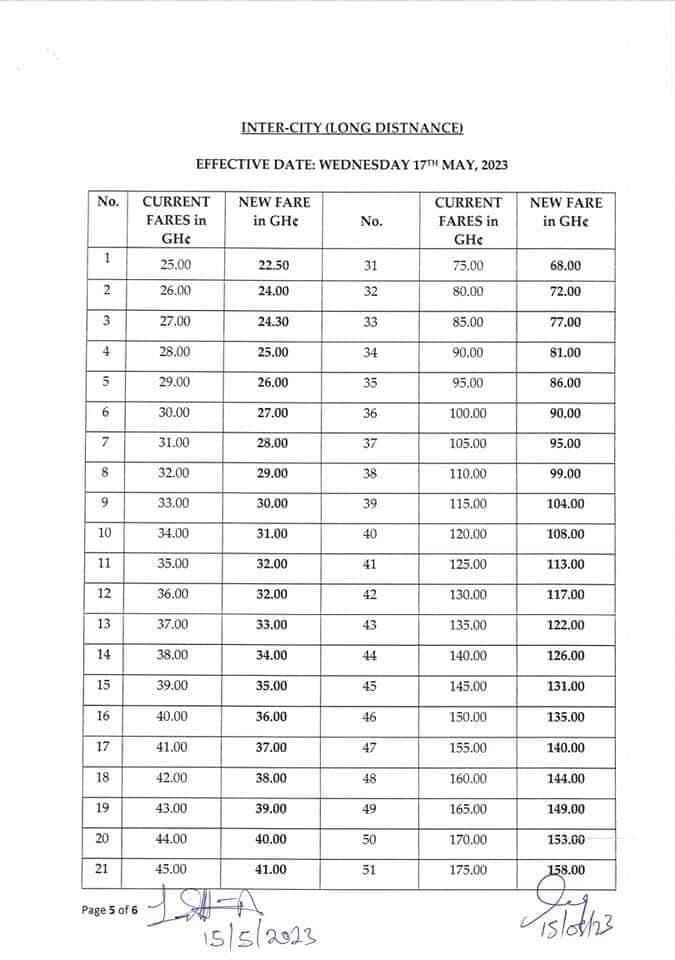 Source: AdomOnline