Pep Guardiola, the manager of Manchester City, has the opportunity to become the first manager in history to win the treble twice if his team beats Inter Milan in the Champions League final.
Regardless of the outcome, Guardiola is already regarded as the greatest coach in football history, not just because of his trophy haul but because of the impact he has had on the game itself.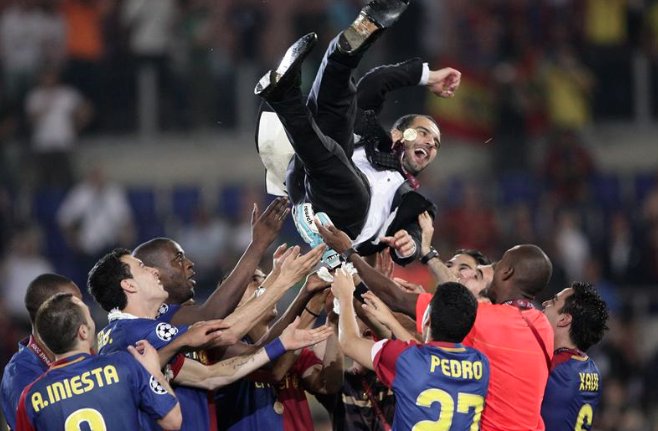 His relentless pursuit of perfection and his ability to push his team to give their all, even when they are already capable of winning, sets him apart.
Players and coaches have spoken highly of Guardiola's tactical acumen, his ability to read the game, and his foresight in preparing his teams.
He has redefined football and has an exceptional ability to get the most out of his players. Guardiola's coaching philosophy emphasizes building from the back and controlling the game through possession, which has revolutionized the way football is played.
He demands total commitment from his players and is willing to discard those who don't meet his standards. Guardiola's impact on the game and his ability to create cohesive teams put him ahead of his peers.
His influence can be traced back to his early days at Barcelona, where he introduced a new approach to the game. Guardiola's training sessions and instructions are designed to convince players to execute his vision, even if it goes against their natural inclinations.
He believes in the power of collective teamwork and has shaped Manchester City into an ideal representation of his coaching philosophy.
Source: BBC