The Electricity Company of Ghana (ECG) management has informed customers that the company would embark on a nationwide revenue mobilization exercise again commencing Monday, 29th May to Friday, 2nd June 2023.

This action was referred to the management as "massive."
According to the management, this revenue mobilization would target all client demographics, including state-owned businesses.
The business stated that "special teams will monitor the exercise and will apprehend and prosecute customers who attempt to interfere with the exercise and/or engage in illegal self-reconnection after disconnection."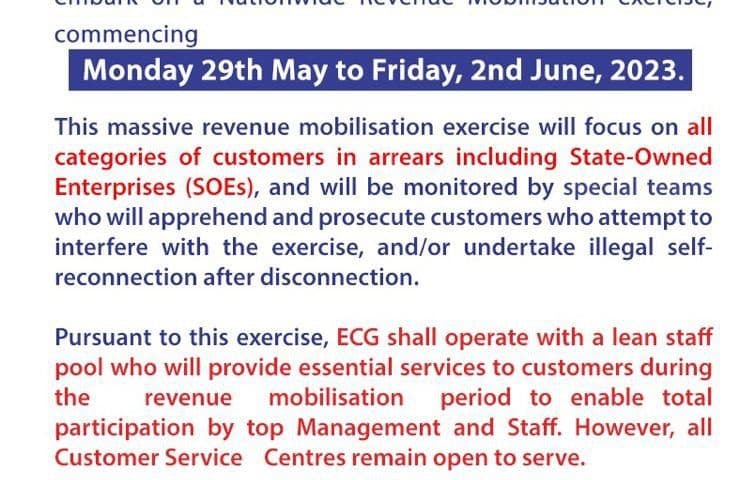 To increase revenue, ECG has been conducting an exercise to recover all debts due by clients.
Disconnections were made to private and public entities as part of the prior experiment.
Source: 3News