The cost of flying within Africa is higher than almost anyplace else in the globe. Taxes and ticket fees go up for travelers.
Frequently, traveling to another continent is less expensive than traveling to Africa.
For a fast comparison, a direct flight taking less than three hours from Berlin, the capital of Germany, to Istanbul, the largest city in Turkey, will likely cost you roughly $150 (£120).
However, if you were to fly the same distance, say from the capital of the Democratic Republic of the Congo, Kinshasa, to the largest city in Nigeria, Lagos, you would pay anything from $500 to $850, with at least one change, and it would take up to 20 hours.
This makes conducting business within Africa extremely difficult and expensive, affecting more than just high-end tourists.
The International Air Transport Association (IATA), a global trade organization that represents about 300 airlines that account for about 83% of global air traffic, asserts that if just 12 important African nations cooperated to increase connectivity and open up their markets, it would generate 155,000 jobs and more than $1.3 billion in additional GDP.
"Aviation directly boosts the GDP of any nation. IATA's regional vice president for Africa and the Middle East, Kamil al-Awadhi, claims it creates jobs and stimulates the economy.
Adefolake Adeyeye, an assistant professor of commercial law at Durham University in the UK, concurs that the continent is losing out due to Africa's subpar aviation service.
"It has been established that air travel stimulates the economy. According to the expert, budget airlines can increase connection and costs, as we've seen on other continents, which promotes tourism and creates many more jobs.
Because of the poor quality of the road systems and the absence of railroads in many African nations, air transportation is frequently the sensible option for freight as well.
Everyone needs to be more mindful of their carbon footprint and strive to fly much less because of the climate emergency, which has significantly impacted Africa.
Yet even though almost 18% of the world's population resides in Africa, the continent only contributes less than 2% of global air traffic and only 3.8% of the world's greenhouse gas emissions, according to the UN Environment Programme, as opposed to 19% from the US and 23% from China respectively.
Although 33 of the 46 countries on the UN's list of the least developed countries are in Africa, despite the continent's abundant minerals and natural resources, poverty remains the primary daily challenge for millions of people.
However, there is a growing middle class that might use airplanes if the tickets cost comparable to those in Europe or elsewhere.
African nations have been attempting to integrate the aviation industry for decades without success.
Zemedeneh Negatu, the worldwide head of US-based investment company Fairfax Africa Fund, asserts that if Africa wants to modernize its economies, it requires a compelling strategy to address the problem of its subpar air service.
He claims that onerous bilateral agreements between different nations still govern travel within Africa and that most flag-carrying national airlines in Africa barely break even.
"Every African government wants to see their flag on an airplane at Heathrow or JFK airport, but African governments need to understand that stand-alone carriers are not the only option."
According to Mr. Zemedeneh, African airlines could take a cue from European airlines and build significant alliances like the Anglo-Spanish International Airlines Group (IAG) established by British Airways and Iberia and flag carriers Air France and KLM of the Netherlands.
According to him, congestion is the only option for airlines to survive and offer a less expensive, more dependable service in Europe's wealthy market.
Although 35 countries have signed up for the Single African Air Transport Market, an African Union (AU) plan to open the skies to African airlines and reduce prices, it may take years to implement due to the highly fragmented nature of the continent's current system.
According to Mr. Awadhi of IATA, governments are unwilling to collaborate.
Each state has a stubbornness that, in his words, "will stick to its remedies even when they are not very effective because they believe they can handle it better."
"At the end of the day, it's a business, and there comes a point at which protectionism begins to harm the aviation sector. Then having your national carrier serves no purpose.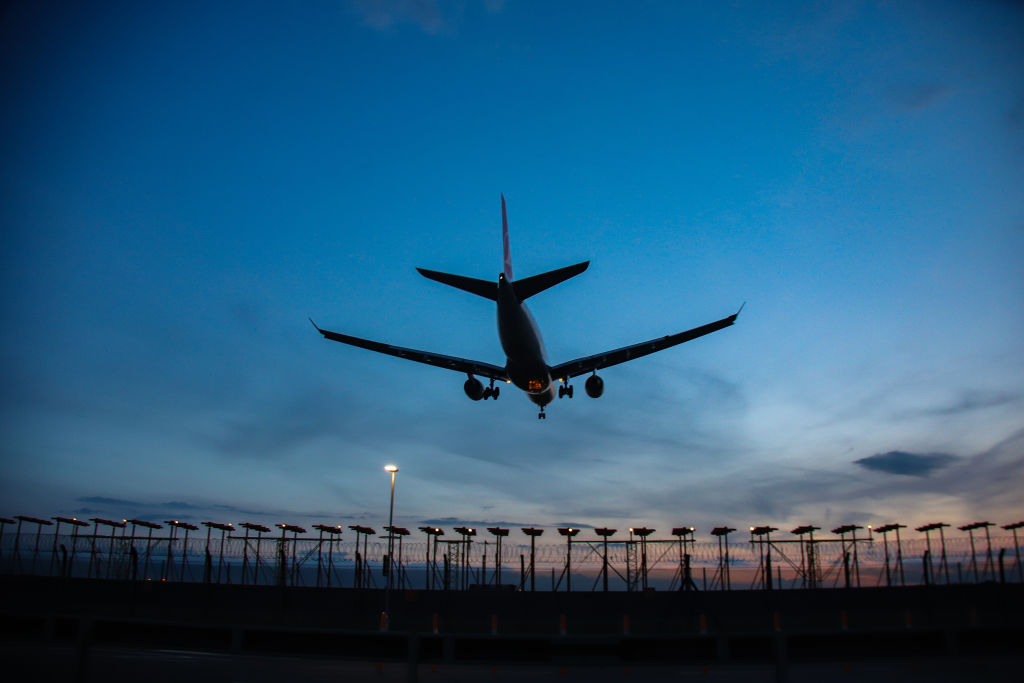 Ethiopian Airlines is one remarkable exception in Africa, where an airline entirely thrives and might be a model for others to imitate.
The corporation had roughly 4,000 employees just over 15 years ago. That number has increased to nearly 17,000 at this time.
Despite being state-owned, it is managed as a business without any help from the government.
Making Addis Ababa a regional center, it has more than doubled the size of its fleet of freight and passenger aircraft, bringing in foreign exchange and bolstering the service sector in Ethiopia.
Ethiopia was among the world's poorest nations at the turn of the millennium; today, it has one of the economies rising quickly.
Ethiopian Airlines, according to Mr. Zemedeneh, an Ethiopian-American who was instrumental in helping the airline create its strategy as an adviser.
"Ethiopian Airlines generates millions of dollars in hard currency for the country, and it makes every Ethiopian proud that they have been able to create one of the most successful indigenous African-owned, African-operated, multinational companies," he continues.
Travelers from Africa expect these commercial triumphs to eventually impact their airfares, bringing them down closer to those in Europe or Asia, so they can finally get where they want to go more swiftly and affordably.
Source: BBC.com