The Minister of Trade and Industry, Kobina Tahir (KT) Hammond, has provided a comprehensive report to Parliament regarding the beneficiaries of the one-District-One-Factory (1D1F) initiative. He stated that a total of GHS 14,407,808.00 has been disbursed to 60 companies nationwide through the Exim Bank.
Among the companies that have benefited from this initiative are Royal Jute Company, Dannex, Darko Farms, Asamoa and Yamoa Farms, Weedi Africa Limited, Bloomfields Limited, KAD Manufacturing, and GH Global, among others.
During his address to the House, the Minister emphasized that this support aims to strengthen local companies and enable them to meet the demands of the local market.
He also highlighted the reduction in the import bill for food preparations for infants, which decreased from approximately $25 million in 2021 to $20 million in 2022.
The government is committed to assisting the growth of the food sector, particularly companies specializing in the manufacturing of food preparations for infants.
In response to questions raised on the floor of Parliament about the specific benefits received by each company, Mr. Hammond provided these details. He further expressed the country's focus on becoming a manufacturing state rather than relying heavily on services and consumption.
Additionally, the Minister disclosed that a bill will be presented to the House in the near future, aiming to restrict and reduce general importation into the country.
This reflects a conscious effort to reduce imports, although the potential impact on bottled water imports is yet to be determined.
View the list below: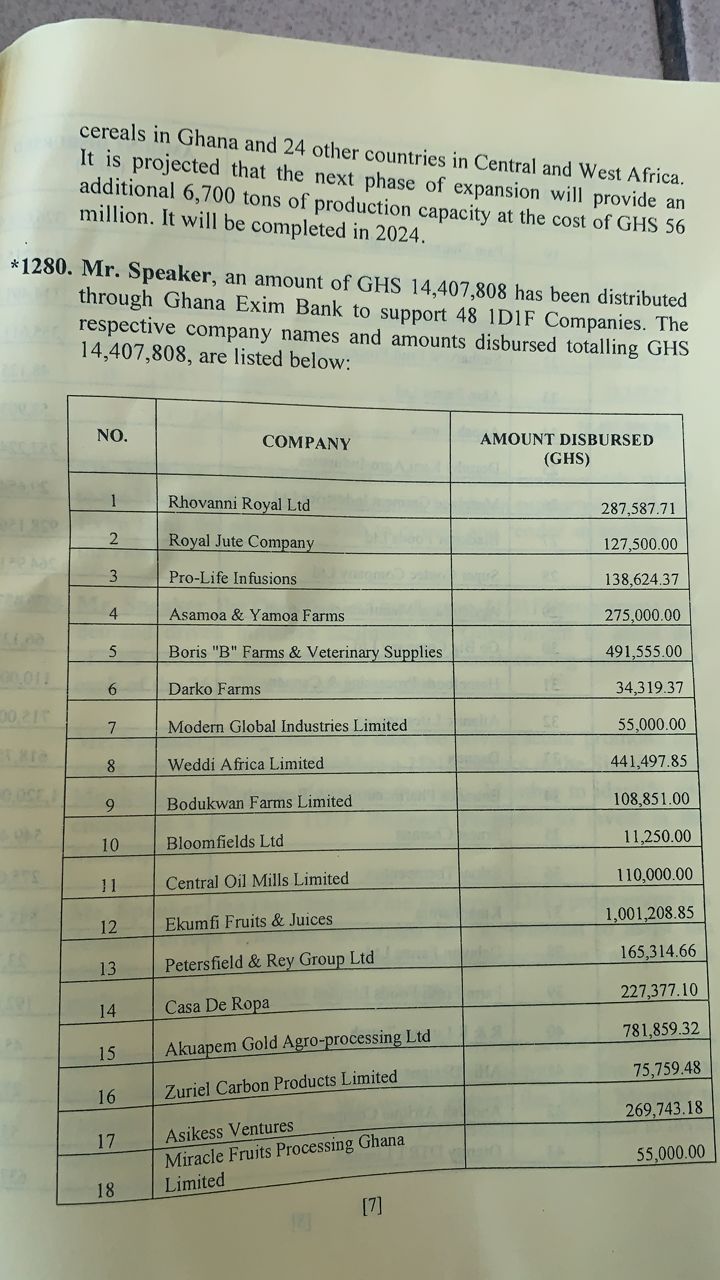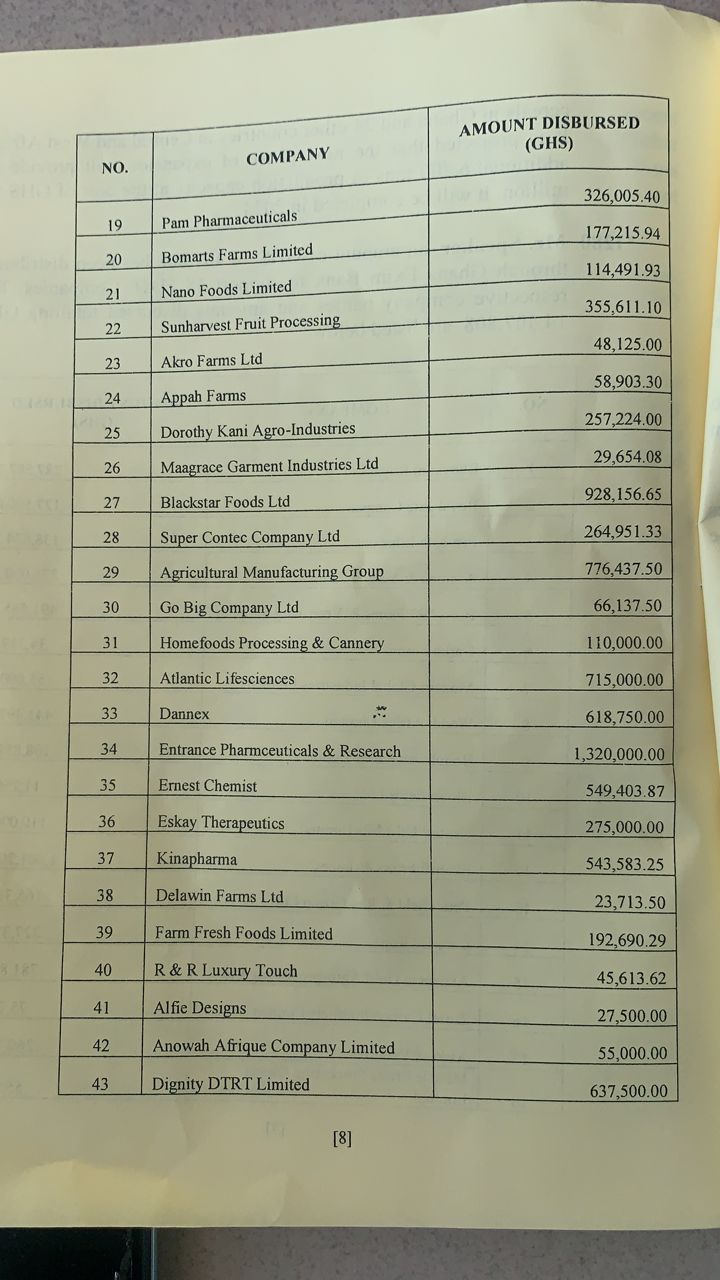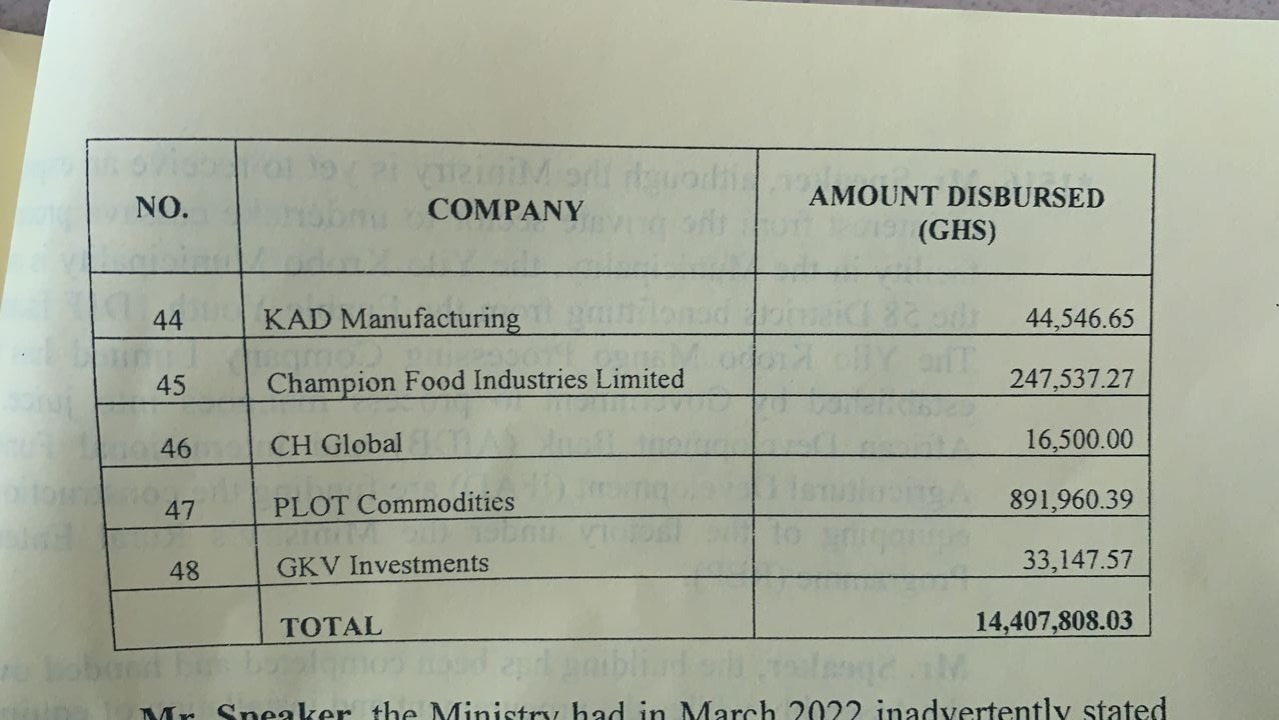 Source: AdomOnline