The Economic and Organized Crime Office (EOCO) and the Ghana Police Service have conducted a joint operation resulting in the arrest of 49 Nigerian nationals in Accra on May 2nd, 2023. The suspects, consisting of 47 males and 2 females, were apprehended following intelligence gathered by the security agencies.
According to a statement released by EOCO on May 24th, the individuals are suspected of being involved in human trafficking and cybercrime-related activities. Their ages range from 18 to 34 years old.
The authorities have taken action against these individuals as part of their efforts to combat illegal activities and ensure the safety and security of the public. Further investigations will be conducted to gather evidence and build a case against the suspects.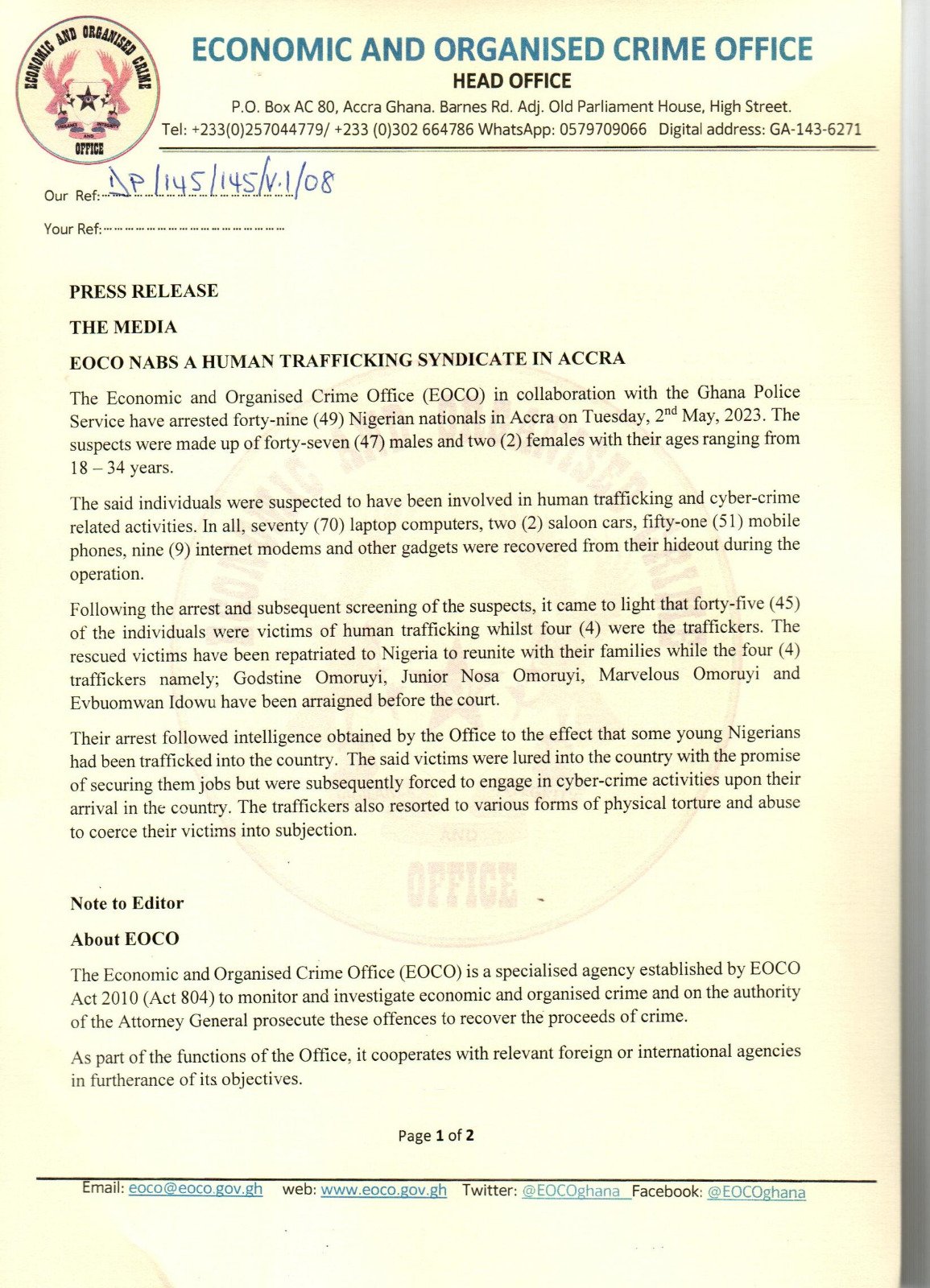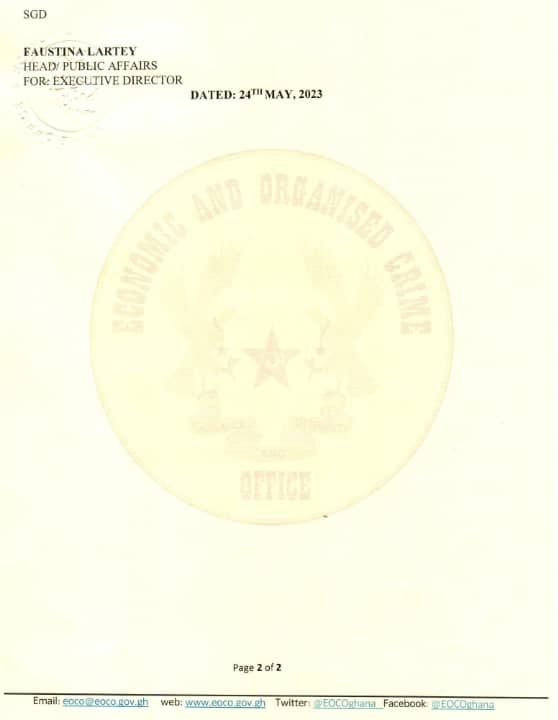 Source: 3News